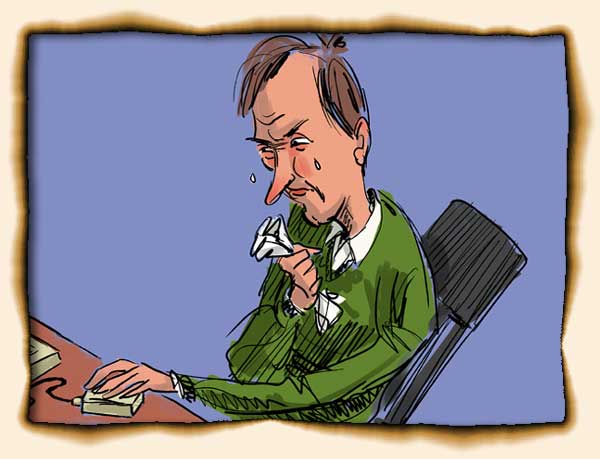 (Pic : Flame Warriors)

There are some things worth getting hot under the collar about : prejudice that actively disadvantages people, vulgar displays of wealth, nepotism, waste, corruption, abuse etc.

However, many people and institutions out there who've turned being offended and outraged into an art form, including :
The Daily Mail, Daily Express and Western Mail.

Anyone who reads the above and leaves comments/writes letters.

The Taxpayers Alliance.

Anyone who says "elf 'n' safety" and/or "political correctness gone mad."
"Professional activists" who argue over petty things.
People who blame victims.

Football supporters.

Social conservatives who are outraged that they can't force their beliefs on others.

Social liberals who are outraged on behalf of groups who didn't ask them to be.

Anyone who complains about something without having seen/heard/understood it.

People from niche groups who get offended that you haven't taken their thoughts into consideration (Church groups, Save the X, fandoms etc).

People who are offended at people not being offended ("Where were you all when X did Y to Z!!?!").

People who are offended by people getting offended – just so I'm not accused of hypocrisy.
All of us probably fall into one of those categories. It's the modern tyranny where we censor each other (and ourselves) by making out that we're constantly insulted or insulting someone.

I was surprised that 110 people complained about Red Bull's latest advert, where it's implied that Red Bull could've saved lives on the Titanic because, as you probably all know, "Red Bull gives you wings." It's been decried as "insensitive" and "taking advantage of tragedy".

The Titanic disaster happened 101 years ago. The survivors are dead and living immediate relatives would be grandchildren in their 80s at their youngest I'd expect. I think that's a long enough time to let things go. It was a terrible disaster, but we know what caused it, and it was on nowhere near the same scale as other disasters or outrages of the 20th Century.

Before people complain about something, it's best to take a deep breath, put it in perspective, then decide precisely why you're offended and if it's worth the effort of complaining so you don't make an arse of yourself.

Speaking of arses....

Y Farteg – Drive carefully, don't leave skidmarks!
The Farteg row - a load of guff?
(Pic : Wales News Service via BBC Wales)
The hamlet of Varteg on the outskirts of Abersychan in Torfaen (pronounced Var-tairg) could be name-changed to Y Farteg (pronounced Eh Var-tairg). This immediately prompted OUTRAGE at the DISGRACEFUL decision because it contains the word FART and somebody could mock the hamlet by calling it FART EGG.

What dirty minds they have, reflecting their own immaturity.

If some 7-year old hasn't already discovered that changing a V to and F creates the word "fart", then you've got to question the insult training youngsters are receiving in our schools.

A fart egg, AFAIK, means a very small chicken's egg. I suppose it could be interpreted as an ordinary fart that brought unwelcome guests with it on the way out too.

It's probably worth asking the people of Cwm Farteg in Bryn and Tan-y-Farteg in Ystradgynlais what they think. It could be worse. For example, Fucking in Austria (there's a documentary title for you) or Mong Kok in Hong Kong.

Place names shouldn't be reduced to their phonetic pronunciation in English. I wouldn't want to live in Brijend (which looks Dutch), while in a Bridgend accent, Porthcawl is sometimes pronounced "Poofcall".

Then there's the perennial debate on whether Pencoed is "Pen-cord" (Wenglish), "Pen-coyd" (the correct Welsh pronunciation) or "Pen-code" (Anglicised).

While we're at it, why not change Merthyr to "M
ö

ffer" to attract German tourists?

There's no "v" in the Welsh alphabet, with "f" used in its place. "Varteg" is neither English or Welsh, just wrong.

Of course, nobody's going to thank the powers that be for correcting this spelling error. They're going to whittle off angry letters to the usual suspects.

Whenever I have to refer to Varteg/Y Farteg from now on, I'm going to do the right thing and call it Fart Egg. It's what residents want, having planted the seed in people's minds and generating all this publicity through their complaints.